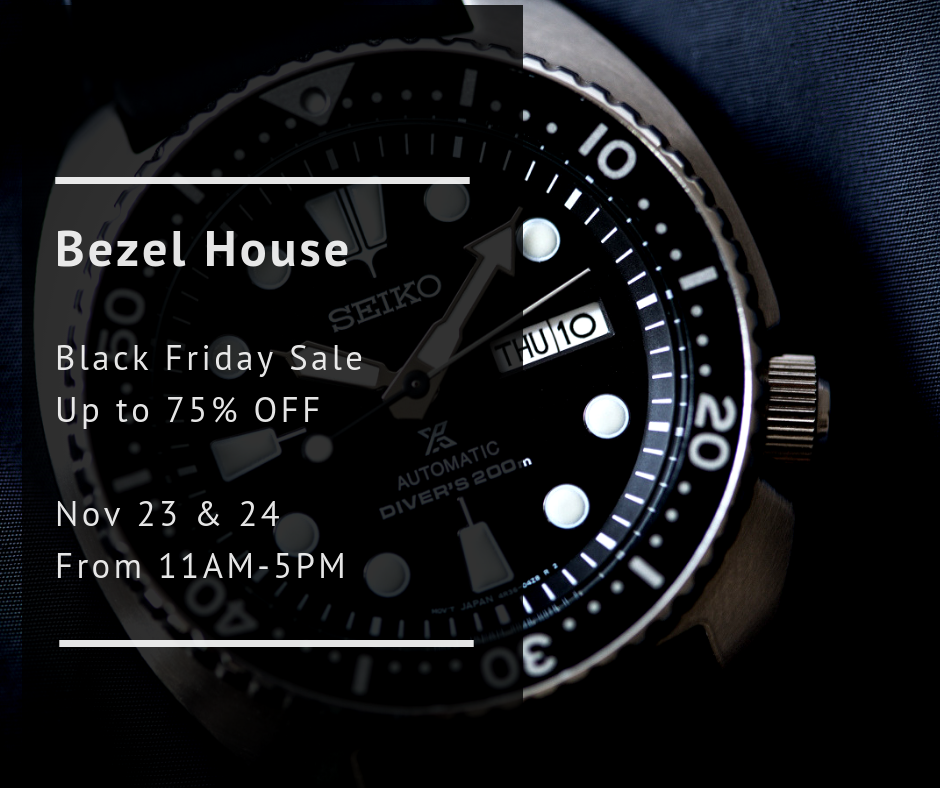 To appreciate all our supporters and customers throughout the past year, Bezel House will be hosting a Black Friday Sale for both online and local customers!
All valued customers will have the opportunity to acquire some amazing timepieces at jaw dropping prices.
We will be diligently updating our website today and creating a Special Black Friday Collection which will have over 50+ Products!
Have fun shopping and we hope you find that special timepiece for you!