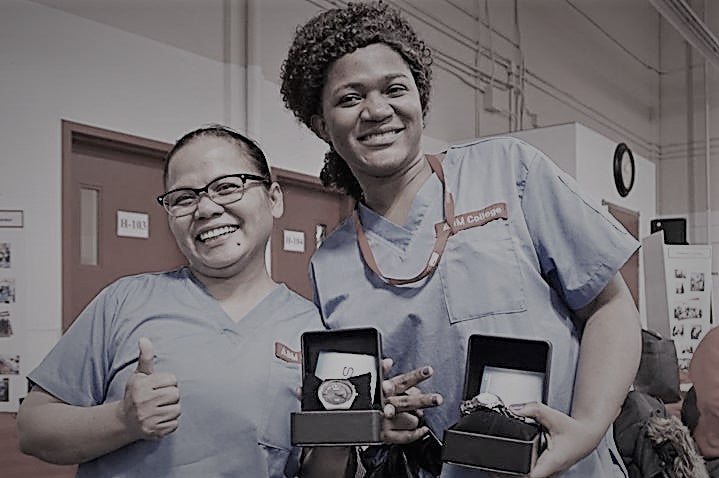 Bezel House had a wonderful time at ABM College's Open House & Job Fair this past February 22nd, 2018.  ABM College is one of our VIP members of our Corporate Program.  We had a fun filled day with the students and the amazing staff!
ABM College is a private institution headquartered in beautiful Calgary and offers a variety of programs from business management, health care aide, payroll, legal assistant and their amazing massage therapy program! (which the massage students were giving free massages to the general public all day, good job everyone)

ABM College has been under the radar media wise in terms of giving back to the community! They prioritize community involvement and are involved with so many charitable organization including the Mustard Seed, food drives and also toy drives year after year!
We were especially excited to see the heartfelt smiles on the winners faces when their names were called for our Bezel House timepiece giveaways! This is why it is so important to show your colleagues, employees, clients etc true genuine appreciation!

If your interested in learning more about our corporate program please contact us for more details!
"Never Underestimate the Power of Appreciation and Recognition"